Carnival Cardinal
More pictures (see also
Tale of Two Cardinals
)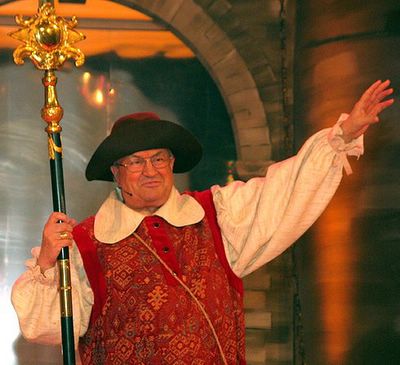 Forgetting the dignity of the Cardinalate.
Reading doggerel verse instead of preaching the Gospel.
He's got company; the devil just outside the picture.
And the chief of heretics, Hans Kueng definitely in the picture here (on a different occasion).
He fills his office with humour, as one commentator declared.
Cardinal imprisoned by the spirit of the age at the 2005 Carnival.
With the dancing girls.
In 2004 the officials from the Carnival came to the Cathedral in Mainz. Cardinal! Cardival! Carnival!
No-one noticed as they already have "sound and light" festivals in the Cathedral.