A selection of pictures from a variety of country music festivals in Canada. No-one should wonder that Churches are closing. Mass becomes an annual event inserted into the programme of a country music festival instead of the Holy Sacrifice celebrated in a Church every week. Pleasure giving, rather than soul saving.
Cowboy priest

Preparing for Mass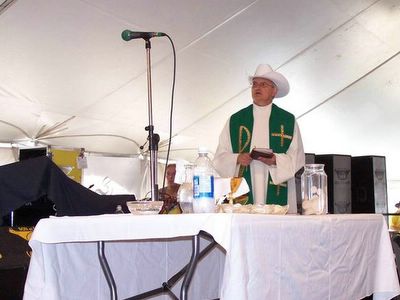 Choir (of sorts)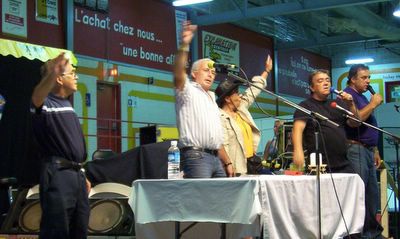 Cowboy servers

Worshipping themselves not God.

And again

Angels guard Catholic altars. In which religion do hens stand guard?

In this wretched part of the world, now looks as if Catholic Masses carry advertising.

Active participation not of the laity but of live poultry.

The original guitar Mass. Of course, no Cross. Instead, the guitar.

Since when do Catholics have statues of horses at Mass. Saints yes, horses no.