Video broadcast outside as the church was too small for the 1100 attendees.
And you can see why when the modern altar is seen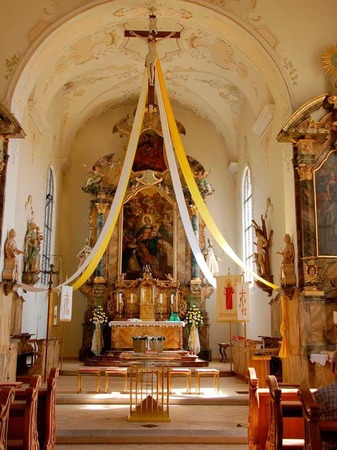 Hopefully this sets a precedence for the return to use of other altars in the glorious churches of Southern Germany.
25 Years a priest,
celebrations in Bonndorf
where he was raised.