News and comment on church closings and on modern Catholic life throughout the world. The practice of Catholic devotions as a remedy and in reparation will also be encouraged. If anyone has any news on any Catholic Church closures anywhere in the world, pictures and suggested links please feel free to e-mail. Also pay a visit to the extensive archives- also click on labels.
Monday, August 10, 2009
Cross saves Marian sanctuary
A
small miracle in France
.
The fire stopped here.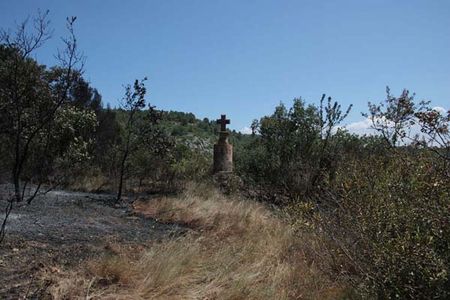 Post a Comment