Sham packaging!
The church benches can be decorated according to the wishes of the couple. A fireplace replaces the altar.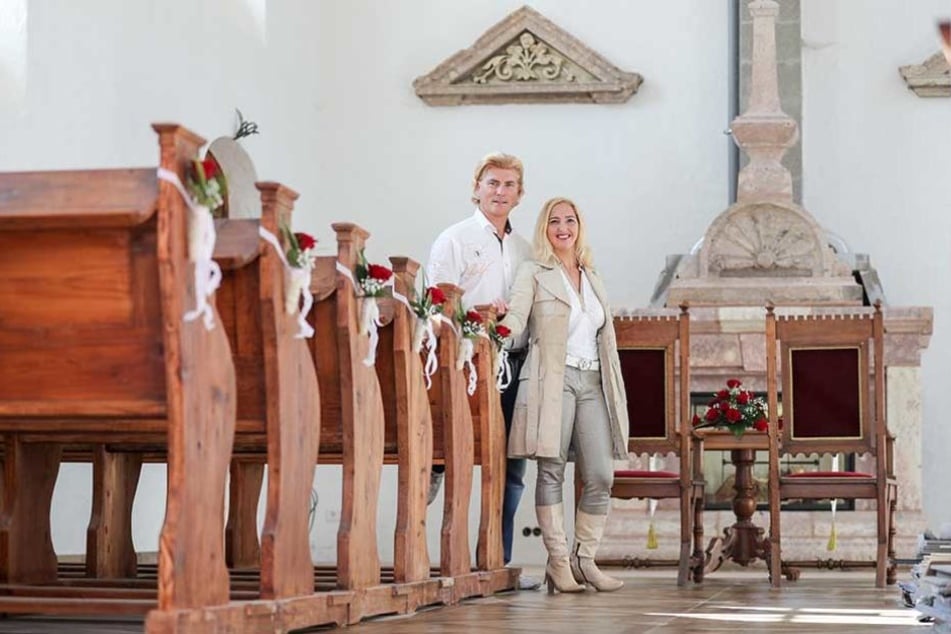 Whoever finds weddings in a church romantic, but is not a believer, has recently found an alternative: From today onwards, the Hohenstein-Ernstthal Registry Office will be giving appointments for weddings in the new wedding chapel of Callenberg. The real church finds the competition unpleasant.
The musicians, Tino Taubert (53) and Vivienne Leis (39) had a renaissance chapel built on their site for around 850,000 euros (TAG24 reported). "We want to give bridal couples the opportunity to marry in the ambience of a church, even if they are not ecclesiastical," says Taubert.
This is precisely what Christian Luther's Protestant pastor Christian Schubert (34) finds: "It is a sign of how little the power of the church in society has become." An ecclesiastical ceremony in the godless chapel, which is possible according to builders the pastor categorically rejects: "That would be a border crossing for me."
In an interview with Domradio, the Catholic Zwickauer parish priest, Markus Böhme (41) also says: "For me, this is a kind of sham packaging. It is not in it what is conveyed from the outside ... people are deceived here."
They did not want to hurt religious feelings, stress the Tauberts. The idea was born out of her many years of experience with weddings, which she designed as a musician and free-lance speaker. The first wedding vow in the non-church chapel is to be taken in November